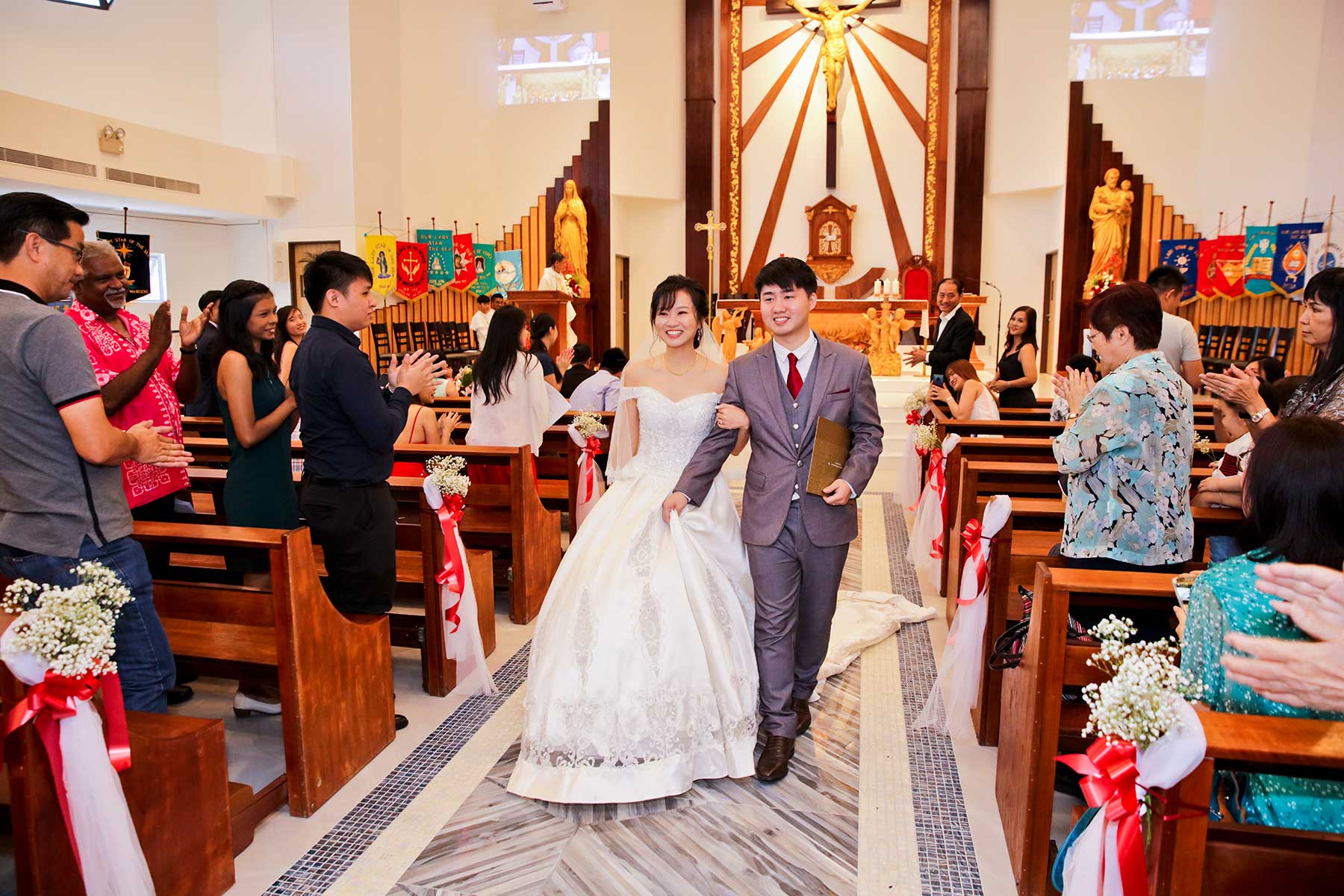 The Search for Your Perfect Wedding Dress
One of the most much-anticipated items on any bride's wedding task list is finding THE wedding dress of her dreams. Chances are,you have dreamed of the long train made of lace, the dramatic silhouette, and the delicate embroidery on your wedding gown ever since you were a little girl. You have always had a picture of your dream wedding gown worthy of being the central attraction of any wedding cinematography video. You know exactly what you're looking for, and yet the search is proving to be harder than you thought.Let us point you in the direction of a few places in Singapore to start looking for your perfect wedding dress.
Dang Bridal is a designer boutique known for its signature style,intricate embellishments, and classic and sophisticated silhouettes. This shop is likewise popular for continuously seeking to reinterpret the cheongsam with bold mixes of colors and fabrics. Dang Bridal offers both off-the-rack rental, custom wedding gowns,or a modern cheongsam, if you are taking the traditional (yet edgy) wedding route.
Alisha & Lace. Originally from Taiwan, Alisha & Lace specializes in French lace wedding gowns crafted into beautiful textures and layers. Alisha & Lace presents an array of wedding gowns made of a variety of lace styles –from fine lace designs to intricately embroidered to 3D floral lace–each guaranteed to make any bride blush with happiness and excitement.
Jawn.Happy.Ever.After is known for its flair for the extravagant and unique, with their character bold color combinations and baroque embellishments. If what you are looking for is a one-of-a-kind wedding gown and/or stand-out bridesmaids' dresses, this is the place to look.Your professional wedding videographer will surely adore you for splashing color onto your wedding videos.
Amanda Lee Weddings is a designer boutique popular for the graceful, classic silhouettes and intricate, unconventional details on their ethereal wedding dresses. You will see that Amanda Lee Weddings favor feminine A-line cuts and flowing fabrics on each wedding dress that they intend to become "wearable art". Here, you will find one-of-a-kind dresses that you can rent, and they can like wise design a bespoke wedding gown especially for you
 Flamingo Bridal is characterized by its simple, romantic elegance. If you are more of the "classic and eternal" type of bride, you can find your timeless silhouettes, rows of pear buttons, and long lace sleeves on wedding dresses that are designed to give you that "modern-meets-vintage feel".
Luna Bianca Bridal Boutique has been in the wedding grown industry for over 25 years now and offers exquisite Italian designer gowns,as well as a wedding dress line of their own. Here, you will find clean and elegant silhouettes created with luxuriously-detailed fabrics, and layers of texture for greater depth and dimension.Your Singapore wedding videographer will definitely want to highlight your wedding video with such a dramatic dress.
We know how long and taxing the search for your perfect wedding dress can be. Whether you're looking for a soft and romantic wedding dress, a more modern or bohemian number, or a grand wedding gowns worthy of a princess, one thing is for sure: you need to be over-the-moon happy with the dress you finally decide on. Take your time.